Durham York Energy Centre Tour
Friday, May 13th, 2016 - 1:30pm Sharp
Location: 1835 Energy Drive, Courtice, Ontario, L1E 2R2
Fee: $15/pp includes refreshments
Registration: http://www.eventbrite.com/durham-york-energy-centre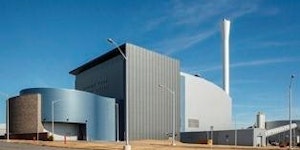 The Durham York Energy Centre:
Processes 140,000 tonnes of post recycled waste per year for the regions of Durham and York, which is approximately 35 truckloads a day.
Meets the most stringent environmental standards and reduce greenhouse gas emissions by keeping waste out of landfills, generating electricity, and recovering metals for recycling.
Generates 17.5 megawatts of renewable energy—enough to power over 10,000 homes.
Created nearly 700 direct and indirect jobs during construction and more than 40 permanent jobs
Reduces the amount of waste ending up in landfills.
Energy-from-Waste (EfW) is a state-of-the-art technology that is better for the environment than traditional waste disposal and less environmentally intrusive than other renewable power projects. This presents a win-win for the Regions of Durham and York in managing their municipal solid waste: clean disposal of garbage while generating renewable electricity.
In addition, EfW is able to recycle otherwise unrecoverable metals by retrieving them from the ash that remains at the end of the process, further improving recycling rates. The remaining ash can be used as filler in construction materials such as concrete or roads, and used as cover for landfills rather than newly mined gravel.
This tour is only open to Professional Engineers Ontario (PEO) members.
Full PPE is required while on site (hard hat, green label safety boots, safety glasses, reflective vest) and all attendees must be in long sleeves and long pants. If necessary, Covanta, the builder/operator do have a few extra safety boots, vests, hats and glasses – please just advise us on Eventbrite during sign up.
Rick Vender, P.Eng.
Program Director – PEO York Chapter
This email address is being protected from spambots. You need JavaScript enabled to view it.